Looking For An Airport Shuttle?
Airport Shuttle Johannesburg
for transportation to:
O.R Tambo
Lanseria Airport
Gautrain Station
Door to Door
Places of Interest

Book Online



073 834 1340




---
Finding The Cheapest Hotels,
Just Got A Whole Lot Easier!

Airport Shuttle You Can Trust

Quite frankly, with us you could take that much needed nap while we whisk you off to the airport in style, fully relaxed and on time.Your comfort convenience and safety is guaranteed. Give us the opportunity of winning your trust and confidence through using our shuttle service.




Always Insist On A Flat Rate Up Front.

With Airport Shuttle Johannesburg, you are guaranteed of a flat rate to OR Tambo and Lanseria airports or Gautrain Station.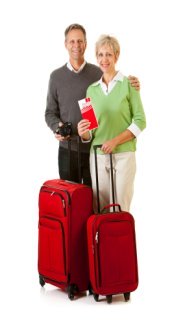 Relax, breathe easy. With Airport Shuttle Johannesburg there are no hidden fees, as levied by the many unscrupulous airport transportation services around.
Perhaps you have been let down by another airport shuttle. With us you always get the complete all-inclusive rate up-front.
Some of the many methods of extracting more money from tired and unwary travellers is to surprise you with extra fees backed up with excuses like...
Delayed flight waiting fee.
Rush hour charges.
Congested traffic delay penalty.
Toll fees.
Fuel price increase charges.
Poor weather surcharges.
The list of trumped up service charges levied by these limousine services goes on and on - so beware!
One Thing Is For Certain
Reliable Airport Transportation Is Non Negotiable.
Greed is the number one reason for shuttle services arriving late - Why?

Over booking! Airport Shuttle Johannesburg never over-books. This means we will be on time every time with time to spare.
Ride-sharing is not an option - we offer a personal airport car service which means whatever happens to your arrival or departure situation, we can be 100% at your disposal and not have to worry about other ride sharing conflicts.
Still Waiting For Your Shuttle Service?

Does your airport shuttle service arrive 15 minutes early, eager to help with your luggage?


Doubt they track your return flight either? Our airport limousine does this to ensure you are not left waiting even one minute after disembarking.

No matter what the excuses given by the airport car service for arriving late (let's not even discuss the "not showing up" possibility) the bottom line is you have not received the service you paid for.

So, in all honesty why be bothered?

Call For A Booking Now or Request A Quote so that you can relax and know your airport transportation needs are taken care of.
---
Why Book Your Airport Shuttle Early?
You will have peace of mind knowing that your important airport shuttle arrangements are booked.


Leaving out this critically important part of your travel plans is like "spinning the dice" on the success of your upcoming trip.


All airport shuttle services receive last minute calls from "short-notice" travelers looking for an immediate ride to the airport. Unfortunately, many of them have to be told - "No".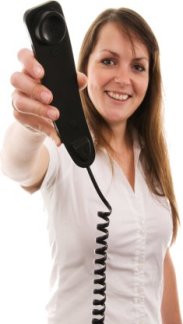 Why set yourself up for dissapointment?
Guarantee Your Booking
Make The Call
073 834 1340

Airport Parking
Why add the stress of finding suitable airport parking to your already "hectic" list of things-to-do.
The drive to the airport is taxing on the strongest set of nerves and finding suitable airport parking will kill any happy thoughts of your upcoming trip.
Who wants to trudge all the way back to the airport burdened with heavy luggage while herding children and praying for the (never-there-when-you-need-them)airport transportation to save your day.
---
Traffic Headaches
The stress caused from taking long flights with early departures and late arrivals do take their toll.

To be faced with an arduous commute through congested traffic at the end of a long flight is not only unpleasant but can be unsafe as well.

Airport parking is more hassle than it's worth, so leave your drive to the airport safely in our hands.

This way you eliminate the parking pandemonium altogether.

Choose to avoid this extra stress - who needs it?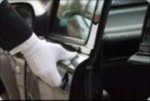 ---
Ride Sharing?
Perhaps there are those, who don't mind a 3 hour tour in a shuttle van after an exhausting flight, whilst waiting their turn as passengers are dropped off throughout Johannesburg.

I am sure its the last thing you would want?
---
---