Is Your Airport Limousine Reliable?
Airport Shuttle Johannesburg
for transportation to:
O.R Tambo
Lanseria Airport
Gautrain Station
Door to Door
Places of Interest

Book Online



073 834 1340




---
Finding The Cheapest Hotels,
Just Got A Whole Lot Easier!
Still Waiting For Your Airport Limousine?
Your airport limousine let you down?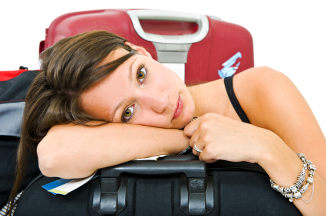 You packed the night before making certain you would not be late.
Now you've broken a sweat "clock-watching" as the seconds tick away while you cry out...
Travel Tip Bring sunglasses on your trip. Your eyes might not be adjusted to the brightness of an area that you're travelling to.
"WHERE IS THE AIRPORT LIMOUSINE I BOOKED"
Travel Tip If you have a credit card, look for airlines or hotels affiliated with it. By paying off your credit card on time, you might be getting free miles or a free night at a hotel.
They don't even answer their phone, or call!
Travel Tip Perform a bag check before you leave your house to avoid any scenes at the security gate. You will want to take out anything with a sharp point.
Many seasoned travelers have been there. Whether the airport shuttle service will actually show up on time, or show up at all is the "travelers universal-fear "
Travel Tip When traveling on a plane, allow the middle seat to have both armrests. With common plane configurations containing four armrests for three seats (and eight arms), it can be confusing determining who gets to put their arms where.
Should you have any "general queries", then please use the form below. If you would like to book an airport limo service then please go here Online Bookings Form , or call us at this number 000 000 0000.
Why Book Your Airport Shuttle Early?
You will have peace of mind knowing that your important airport shuttle arrangements are booked.


Leaving out this critically important part of your travel plans is like "spinning the dice" on the success of your upcoming trip.


All airport shuttle services receive last minute calls from "short-notice" travelers looking for an immediate ride to the airport. Unfortunately, many of them have to be told - "No".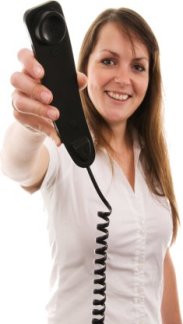 Why set yourself up for dissapointment?
Guarantee Your Booking
Make The Call
073 834 1340
Penny Wise And Pound Foolish
Many travelers realize too late their mistake of accepting a "cheap ride to the airport" as the visions of missing their flight become reality.
Don't put yourself in that vulnerable position. Let Airport Shuttle Johannesburg earn your confidence and trust.
Join our family of regular clients who insist on leaving their important airport transportation plans in our hands...Why?
...because we are always early, eager to help with the luggage and get you to the airport safely, fully relaxed and on time.
Importing Goods Made From Endangered Species
Particular rules apply to products made from endangered wildlife. Most wildlife products are prohibited by local or foreign laws from import into those countries.
You run the risk of having them confiscated and facing a possible fine for the offense.
the following is a list of prohibited items:
All products created from ocean turtles
Ivory, both African and Asian, rhinocerous and elephant.
Spotted cats furs
Any furs from marine mammals
Feather products from wild birds
Crocodile and caiman leather
Most coral whether in chunks or jewelery
Ivory Antiques?
You may import an object made of ivory if it is an antique. To be an antique the ivory must be at least 100 years old, and you will need documentation that authenticates the age of the ivory.
You may import other antiques containing wildlife parts under the same conditions: they must be accompanied by documentation proving they are at least 100 years old. Certain other requirements for antiques may also apply.