Johannesburg Airport Transportation
Airport Shuttle Johannesburg
for transportation to:
O.R Tambo
Lanseria Airport
Gautrain Station
Door to Door
Places of Interest

Book Online



073 834 1340




---
Finding The Cheapest Hotels,
Just Got A Whole Lot Easier!
Johannesburg Airport Transportation for JHB Travelers
Welcome to Airport Shuttle Johannesburg, a simple and cost-effective airport transportation service, to and from the airport, your home, office or hotel.

Our reasonable rates, friendly drivers and comfortable vehicles take the hassle out of getting to and from Gauteng airports, stations and hotels.

With us you receive the full and final fee up-front, and are never "surprised" with hidden fees or dodgy pricing games.

We understand that while traveling, there are so many things that can go wrong. It's no wonder you might feel anxious as your upcoming trip approaches.

Travel Tip It is a good idea to carry a cell phone when you are traveling abroad in case of emergencies. You can take your phone from home, buy a prepaid European phone, or rent a phone from a cell phone carrier in the country you are visiting.

For this reason do not entrust your travel plans to "just anyone", or fall for the "false economy" of a "cheap ride to the airport".

Make sure that the shuttle service you choose is one that you can rely on 100%.

Airport Shuttle Johannesburg has what it takes...Integrity. reliability and common decency toward all our customers..

Travel Tip If your trip does not have specific dates that need to be adhered to, adjust your time frame by a day or two when searching for deals. Look at all the available travel and hotel rates for a two week period around your trip window.

Our fully licenced, insured and highly qualified drivers arrive early, eager to help with your luggage.

Our Johannesburg airport transportation business was founded on the simple promise of providing a door-to-door shuttle service that is reliable, safe, affordable and efficient.

Relax in the knowledge that your important airport travel plans are in the hands of a business who takes them as seriously as if they were their very own.

Travel Tip If you are traveling abroad, it is a good idea to consult with a health professional that is knowledgeable of the health climate in your destination country. There may be vaccinations you need for diseases that are uncommon in your home country.

Get rate quotes and book your reservation online 24 hours a day, 365 days a year. We are confident that when you experience our level of service you will become a customer for life.

Book your door-to-door shuttle service early in order to secure your reservation and avoid disappointment from short notice bookings.

We encourage you to entrust us with your important travel plans and thank you in advance for giving Aiport Transportation the opportunity of serving your shuttle needs
Why Book Your Airport Shuttle Early?
You will have peace of mind knowing that your important airport shuttle arrangements are booked.


Leaving out this critically important part of your travel plans is like "spinning the dice" on the success of your upcoming trip.


All airport shuttle services receive last minute calls from "short-notice" travelers looking for an immediate ride to the airport. Unfortunately, many of them have to be told - "No".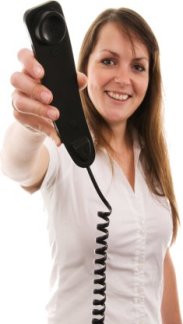 Why set yourself up for dissapointment?
Guarantee Your Booking
Make The Call
073 834 1340
How May We Serve You?
Whether its a shuttle service to catch a flight, a door-to-door service or a chartered vehicle service to various places of interest that you require, rest assured that Airport Shuttle Johannesburg will get you there safely, fully relaxed and on time.
Travel Tip Make sure to get your credit cards in order while traveling. Check your limits and meticulously stay below them- Americans have been arrested for accidentally exceeding their card limit while traveling abroad.
Every day many customers use our Johannesburg airport transportation service, which includes O.R Tambo and Lanseria airports, Gautrain Station, door-to-door service, chartered vehicle service to places of interest and outlying destinations too.
Travel Tip When traveling, don't carry more than you need and conceal what you do carry. Passports, credit cards, and spare money, are best left in a hotel safe or else kept in an inside pocket or pouch on your person.