Drakensberg Shuttle Service
Airport Shuttle Johannesburg
for transportation to:
O.R Tambo
Lanseria Airport
Gautrain Station
Door to Door
Places of Interest

Book Online



073 834 1340




---
Finding The Cheapest Hotels,
Just Got A Whole Lot Easier!
Airport Shuttle You Can Trust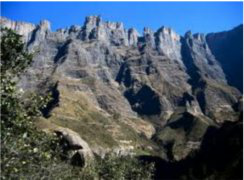 Finally, a Drakensberg shuttle service
Are you nuts? You looking for a shuttle service to take you to the dreaded "Dragon Mountain"?
The only way you will get over the BARRIER OF SPEARS is if you can place total trust and confidence in your shuttle's punctuality, reliability and safe driving.
Okay, if you still want to go then let me explain. The early Dutch settlers gave the name "Dragon Mountain" to the Drakensberg and the local Zulu people called it uKhahlamba which means the Barrier of Spears, while the Lesohto people give it the name "Maluti".
Whether your trip to the Drakensberg is for business or pleasure, you must be assured that the shuttle service you choose is reliable while maintaining high standards of safe and responsible driving.
When traveling with our Drakensberg shuttle service, keep a keen lookout for the "Mountain Pipit", an adorable little bird who seems to have claimed the Drakensberg all to herself. So far the Mountain Pipit has not been found anywhere else in the world.
With this in mind you will appreciate that all our Drakensberg shuttle service vehicles are air conditioned for your comfort.
The early settlers had to traverse the Drakensberg via ox-wagon and there is a story / legend about Berkly Pass that states...
Back in the old days, the ox wagons had to go around a hairpin bend, and they almost always broke the front axle.
There was a farmer living down below the mountain. He charged them five pounds an axle for a repair job. Eventually, he gave up farming. But when cars arrived, he went out of business. Anyhow, theres a Five Pound inscription on a rock somewhere out there. Ive seen it.
Spare a thought for those tough early pioneers trekking over the Drakensberg on ox-wagon while you recline, ensconed in the comfort of our modern, safe, air conditioned vehicles, travelling at speeds varying between 60 to 120 kms per hour - over smooth tarred roads while sipping chilled mineral water.
Sounds almost too good to be true. Airport Shuttle Johannesburg shares your passion and enthusiasm for travel and understands that punctuality, reliability and common decency are vital aspects of helping to make your travel plans a resounding success.
Aiport Shuttle Johannesburg will insure that your Drakensberg trip begins and finishes peacefully, free from stress and worries leaving you with nothing but fond memories.
Use our Drakensberg shuttle service, Door to Door private car service, transportation services and airport shuttle to all your outlying destinations.
Looking for an airport limo service to Drakensberg?
Airport Shuttle Johannesburg attracts people who value punctuality, good service, safe driving and being generally pleasant.
We will be honored to be of service to you in serving your Drakensberg transportation needs.
Match your important travel plans with a transportation service you can rely on 100%.
Do yourself the favour you deserve and begin a lifelong "service relationship" with Airport Shuttle Johannesburg by making your booking now.
Once convinced of our unique Drakensberg shuttle service levels, kindly tell your friends and family too.
Why Book Your Airport Shuttle Early?
You will have peace of mind knowing that your important airport shuttle arrangements are booked.


Leaving out this critically important part of your travel plans is like "spinning the dice" on the success of your upcoming trip.


All airport shuttle services receive last minute calls from "short-notice" travelers looking for an immediate ride to the airport. Unfortunately, many of them have to be told - "No".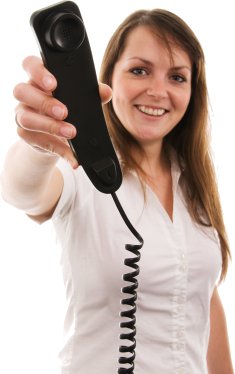 Why set yourself up for dissapointment?
Guarantee Your Booking
Make The Call
073 834 1340