Rivonia Shuttle Service?
Rivonia Shuttle Service / Johannesburg
Airport Shuttle Johannesburg
for transportation to:
O.R Tambo
Lanseria Airport
Gautrain Station
Door to Door
Places of Interest

Book Online



073 834 1340




---
Finding The Cheapest Hotels,
Just Got A Whole Lot Easier!



Why is it some people's travel plans are a success while others a dismal failure?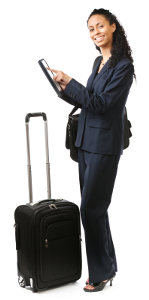 As in life, to be a success at anything you need to model others who have already succeeded, then rinse and repeat. Simple?
Travel Tip Avoid announcing the exact dates of travel on social media websites. If you have a publicly viewable social media account, and you announce down to the minute when you are leaving for the airport you are leaving yourself open for thefts.
How would you rate your airport shuttle service? Allways on time? Do they even pitch up at all? The driver - is he sober and does he drive safely?
My point is that not all airport limousine services are "cut from the same cloth".
Travel Tip To avoid losing your sanity when traveling with your children by car, make sure they have lots of things to keep them occupied. Traditional games and books, electronic games, and music will allow them to enjoy the trip.
You would think punctuality and reliability are the "meat and potatoes" of this industry, well i'm sorry to be the one to dissapoint you - they're not.
You deserve to know that you are assured of the service you have paid for.
Travel Tip A growing trend among airlines and smartphone programs is the ability to download your ticket information and boarding pass directly to your iPhone or Blackberry. This can save a great deal of time that would be lost to shuffling through papers and even possibly leaving key documents at home or in another suitcase.
Start a "service relationship" with Airport Shuttle Johannesburg today. Experience service that really works!
Let our Rivonia shuttle service insure that your trip begins and finishes peacefully, free from stress and worries leaving you with nothing but fond memories.
Travel Tip Make a packing list when traveling. This will help to speed up the process of packing for your favorite trip and keep you from forgetting important items.
Use our Rivonia shuttle service, Door to Door private car service, transportation services and airport shuttle
Travel Tip Save money with a trip to your local library. If your trip is going to be less than two weeks long (or however long your local library's lending period) don't bother purchasing expensive travel books.
To...
OR Tambo International Airport
Lanseria Airport

Gautrain Station

Johannesburg Stations

Door to Door

Places of interest
Travel Tip You may need to get certain vaccinations when you are entering a country. Check with your travel agent to find out what you can do.
Looking for an airport limo service in the Rivonia area?
Airport Shuttle Johannesburg attracts people who value punctuality, good service, safe driving and being generally pleasant.
Travel Tip If you are not traveling overseas, do not disregard the option of traveling by bus or train. Bus and train tickets are usually cheaper than flight tickets and can often provide excellent accommodations.
Our Rivonia shuttle service drivers, consider it an honor in serving your transportation needs.
Match your important travel plans with a transportation service you can rely on 100%.
When you have experienced our Rivonia shuttle service first-hand, please let your friends and family know too.
Why Book Your Airport Shuttle Early?
You will have peace of mind knowing that your important airport shuttle arrangements are booked.


Leaving out this critically important part of your travel plans is like "spinning the dice" on the success of your upcoming trip.


All airport shuttle services receive last minute calls from "short-notice" travelers looking for an immediate ride to the airport. Unfortunately, many of them have to be told - "No".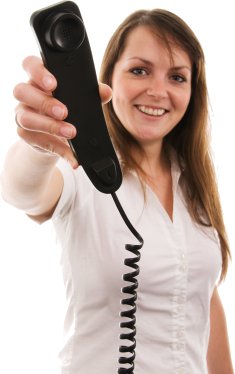 Why set yourself up for dissapointment?
Guarantee Your Booking
Make The Call
073 834 1340