Sandton Shuttle Service?
Sandton Shuttle Service / Johannesburg.
Airport Shuttle Johannesburg
for transportation to:
O.R Tambo
Lanseria Airport
Gautrain Station
Door to Door
Places of Interest

Book Online



073 834 1340




---
Finding The Cheapest Hotels,
Just Got A Whole Lot Easier!



You planning a big trip? Does your limo service instill peace of mind

Making travel arrangements is stressful at the best of times, no matter how seasoned a traveller you are. The sheer volume of things to keep in mind can overwhelm the strongest set of nerves.
Travel Tip If you are staying in a hotel in a foreign country you should look it up on a web based satellite program. This will help you to see what the face of the building looks like and will help to familiarize yourself with the area even before you have set foot in the country.
Your airport transportation could let you down by being late, or worse, not show up at all.
We offer a personal Sandton Shuttle Service with a vehicle dedicated to your needs, including your own personal fully licensed and insured driver who is attentive and eager to insure your comfort and safety above all.
Travel Tip It is always best to only drink bottled water when traveling, especially if you are going to a foreign country. You never know what is really in the water if you are drinking it from a tap.
Wow, what a difference to dealing with an impersonal corporate franchise.
Join our family of happy customers whose trust and confidence we have all ready won.
Travel Tip When booking flights you should make sure to give yourself enough time between flights in case the first flight is delayed or arrives late. Typically, an hour or two is the perfect amount of time for a layover.
Call us now?
Let us insure that your trip begins and finishes peacefully, free from stress and worries leaving you with nothing but fond memories.
Use our Sandton shuttle service, Door to Door private car service, transportation services and airport shuttle...
To
OR Tambo International Airport
Lanseria Airport
Gautrain Station
Tohannesburg Stations
Door to Door
Places of interest
Looking for an airport limo service in the Sandton area?

Travel Tip While you are traveling be sure to leave your valuable belongings and credit cards at home. Use traveler's checks, and simply don't wear jewelry.
Airport Shuttle Johannesburg attracts people who value punctuality, good service, safe driving and being generally pleasant.
We will be honored in fullfilling your Sandton shuttle service needs.
Travel Tip If you have a disability and you are planning to travel, educate yourself on the regulations and rights you may or may not have in foreign countries. Some countries have good standards in place to provide equal access to travelers with disabilities.
Match your important travel plans with a transportation service you can rely on 100%.
Do yourself the favour you deserve and begin a lifelong "service relationship" with Airport Shuttle Johannesburg by making your Sandton shuttle service booking now.
Travel Tip To help you avoid bringing back bedbugs and infesting your home after you travel, a thorough inspection of your luggage should be performed. Make sure you set your luggage down away from furniture, preferably in a garage or a bathtub where you can make sure none of those critters get loose inside the home.
Once you are convinced of our unique service levels, kindly tell your friends and family too.
Why Book Your Airport Shuttle Early?
You will have peace of mind knowing that your important airport shuttle arrangements are booked.


Leaving out this critically important part of your travel plans is like "spinning the dice" on the success of your upcoming trip.


All airport shuttle services receive last minute calls from "short-notice" travelers looking for an immediate ride to the airport. Unfortunately, many of them have to be told - "No".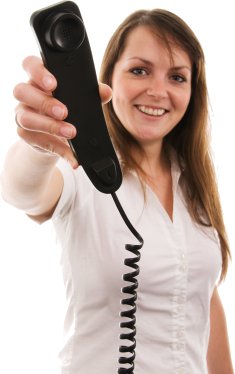 Why set yourself up for dissapointment?
Guarantee Your Booking
Make The Call
073 834 1340