Heidelberg Shuttle Service
Heidelberg Shuttle Service / Johannesburg.
Airport Shuttle Johannesburg
for transportation to:
O.R Tambo
Lanseria Airport
Gautrain Station
Door to Door
Places of Interest

Book Online



073 834 1340




---
Finding The Cheapest Hotels,
Just Got A Whole Lot Easier!



Is a simple ride to the airport too much to ask?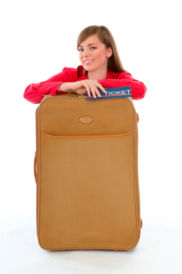 Why is it that we tend to complicate things when the simplest things are the most effective?
Travel Tip Do not just book your flights, but make sure you have everything planned out accordingly. You can pick which seat you want, and also make sure you check in online a day before the flight instead of trying to do so at the airport.
Take airport sedan services for instance. They often try and bamboozle you with all sorts of extra "bells and whistle" to close the deal.
Fact is, most travellers just want their transport to show up on time and be driven safely to the airport.
Travel Tip If you're heading to a beach destination, pack your toiletries in a cooler bag. When you get to your destination you can unpack your toiletries and use the bag to keep your beverages cold while on the beach.
Many of the so called "executive services" cant even pull that off.
Reliable, safe and on-time airport shuttle service...That's us!
Travel Tip When you are packing for a long trip you should be sure to include at least one basic change of clothes in your carry on. The idea of lost luggage is horrible but it is a reality and if your bags are lost you don't want to be stuck in Paris without a change of underwear.
If you're a "down-to-earth" Germiston traveller, give us the opportunity of restoring your confidence in what is really a simple task: Arriving early to help with your luggage and get you to the airport safely and fully relaxed.
Let us insure that your trip begins and finishes peacefully, free from stress and worries leaving you with nothing but fond memories.
Travel Tip Take your time comparing prices for your flights. Many websites allow you to find information from different airlines and ranks your results in function of prices.
Use our Heidelberg shuttle service, Door to Door, private car service, transportation services and airport shuttle.
To...
OR Tambo International Airport
Lanseria Airport

Gautrain Station

Johannesburg Stations

Door to Door

Places of interest
Airport Shuttle Johannesburg now offers a Heidelberg shuttle service. We attract people who value punctuality, good service, safe driving and being generally pleasant.
Why Book Your Airport Shuttle Early?
You will have peace of mind knowing that your important airport shuttle arrangements are booked.


Leaving out this critically important part of your travel plans is like "spinning the dice" on the success of your upcoming trip.


All airport shuttle services receive last minute calls from "short-notice" travelers looking for an immediate ride to the airport. Unfortunately, many of them have to be told - "No".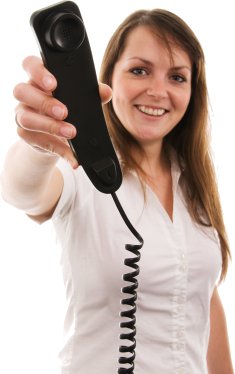 Why set yourself up for dissapointment?
Guarantee Your Booking
Make The Call
073 834 1340

Adverse Health Conditions - Travel Tip
It's important to educate yourself about possible conditions in your destination country that may affect your health, for example:
High altitude
Pollution
Quality of Medical Facilities
Required Immunizations
Access to required pharmaceuticals
Medical Costs - Travel Tip
Medical treatment and hospitalization is very expensive abroad. It is not uncommon for a medical evacuation to cost approximately $50 000.
Keep in mind that your medical insurance is most likely not accepted abroad. For this reason consider purchasing supplemental insurance to cover this. There are medical aid policies designed specifically to cover you while traveling.
These medical insurance plans cover any health care costs incurred while abroad and include emergency costs like medical evacuation.
Travel Tip If you are going to be traveling try to avoid parts of the world which are currently very politically unstable. As a tourist you may or may not be as safe as you'd like to be, because of the instabilities.