Looking For A Midrand Shuttle Service
Airport Shuttle Johannesburg
for transportation to:
O.R Tambo
Lanseria Airport
Gautrain Station
Door to Door
Places of Interest

Book Online



073 834 1340




---
Finding The Cheapest Hotels,
Just Got A Whole Lot Easier!
Midrand Shuttle Service / Johannesburg.
So you're off at last, happy days ahead!


All the packing and planning has gone the way you like it - without a hitch.
It's simple things like this that keep your spirit up, the simpler the plans, the more effective the outcome.
Our Midrand shuttle service will slot right in with your string of "things going your way" - All helping to lighten the load for your upcoming trip.
Travel Tip If you are traveling to a known destination with a responsible party on the other end, consider shipping your luggage ahead of time. With new luggage fees from virtually all major airlines, the cost will often be the same or less than checking it on the flight with you.
You're onto a good wicket, keep it that way by choosing an airport limousine service with a track record of being on time, safe and reliable.
Our Midrand shuttle service g treats all our passengers like family, and many of them have had a lifelong "service relationship" with us.
Travel Tip When you are packing for a long trip you should be sure to include at least one basic change of clothes in your carry on. The idea of lost luggage is horrible but it is a reality and if your bags are lost you don't want to be stuck in Paris without a change of underwear.
Prepare yourself for a refreshing change when you enter our world of punctuality, common decency and safe driving from your door to the airport terminal
Using our Midrand shuttle service will insure that your trip to and from the airport is listed amongst your happy vacation memories.
Travel Tip When making hotel reservations, get your best deal online and then check directly with the hotel to see if they can offer an even better deal, as this can save you money. Sometimes individual hotels have specials or deals that do not appear online, but a phone call can make you aware of them.
Let us insure that your trip begins and finishes peacefully, free from stress and worries leaving you with nothing but fond memories.
Use our Midrand shuttle service, Door to Door private car service, transportation services and airport shuttle
To...
OR Tambo International Airport
Lanseria Airport

Gautrain Station

Johannesburg Stations

Door to Door

Places of interest
Don't settle for second best, call our Midrand shuttle service now to make a booking?

Travel Tip When traveling, you should try to move around as much as possible when you come to a rest stop. This will give you a way to stretch your legs from the long car ride.
Airport Shuttle Johannesburg attracts people who value punctuality, good service, safe driving and being generally pleasant.
Once you are convinced of our unique service levels, kindly tell your friends and family too.
Why Book Your Airport Shuttle Early?
You will have peace of mind knowing that your important airport shuttle arrangements are booked.


Leaving out this critically important part of your travel plans is like "spinning the dice" on the success of your upcoming trip.


All airport shuttle services receive last minute calls from "short-notice" travelers looking for an immediate ride to the airport. Unfortunately, many of them have to be told - "No".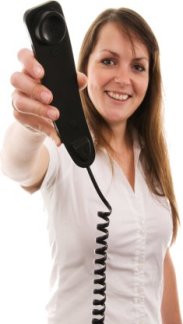 Why set yourself up for dissapointment?
Guarantee Your Booking
Make The Call
073 834 1340

More Terrorism Travel Tips
Terrorist acts happen unexpectedly, which makes it extremely hard to safeguard oneself completely.
The foremost and ideal safeguard would be to steer clear of places where there's been a continual report of enemy attacks or kidnappings
Most terrorist attacks are caused by meticulous planning. Just like a vehicle thief will initially be drawn to an unlocked vehicle with the key in the ignition.
Terrorists are searching for the most available targets. The likelyhood that a tourist, vacationing with an unpublished program or schedule, will be the target of terrorism is negligible.
Travel Tip Flying can be difficult for pets so you should make sure that they are as comfortable as they can possibly be. Putting their favorite toy or blanket into the kennel with them may help them to feel more relaxed and comfortable.
Even More Terrorism Travel Tips
Schedule direct flights if at all possible, and steer clear of stops in high-risk airports or areas.
Watch out for that which you talk about with strangers or what other people might overhear.
Attempt to reduce time spent in the public section of an airport terminal, which is a significantly less guarded area.
Move quickly from the check-in counter towards the secured areas.
On arrival, leave the airport terminal as quickly as possible.
Whenever possible, steer clear of baggage tags, dress and conduct that could draw attention to yourself.
Look out for abandoned packages or briefcases, or any other dubious items.
Report these to airport terminal authorities and then leave the vicinity quickly.
Steer clear of apparent terrorist targets, for example locations in which Westerners are well-known to congregate.
Watch out for individuals following you or "loiterers" paying attention to your comings and goings.
Report any suspect activity to nearby police, as well as the closest embassy or consulate.
Keep a mental note of secure havens, for example law enforcement stations, hotels, hospitals.