Kruger National Park Shuttle Service


Kruger National Park shuttle service / Great Limpopo Transfrontier Park
Airport Shuttle Johannesburg
for transportation to:
O.R Tambo
Lanseria Airport
Gautrain Station
Door to Door
Places of Interest

Book Online



073 834 1340




---
Finding The Cheapest Hotels,
Just Got A Whole Lot Easier!
Airport Shuttle You Can Trust
Shuttle service to Kruger National Park.
Your bags are packed you're ready to go. (Don't worry, I wont break into song.Lol) You wait...and wait...and wait... but the shuttle service you booked just doesnt show up. So you...scream...and shout...and...freak out. Great start to a "relaxing trip"?
This happens more than you would care to believe.
Airport Shuttle Johannesburg always arrive early, eager to help with luggage and ready to drive you smoothly and safely to the Kruger National Park so you arrive fully relaxed and stress free.
The Kruger National Park is one of the largest game reserves in Africa. It covers 19,485 square kilometres and extends 360 kilometres from north to south and 65 kilometres from east to west.
For a successful trip to the Kruger Park, you must rest assured that the shuttle service you choose is reliable, and maintains high standards of safe and responsible driving.
The internationally renowned Kruger National Park boasts the most diverse game viewing experience in Africa. In terms of the facilities and the range of accommodation available, no national park anywhere in the world matches what our Kruger Park has to offer.
Airport Shuttle Johannesburg uses highly qualified drivers who always arrive early, and are possibly a little over enthusiastic about insuring you arrive in the Park on time, fully relaxed and stress free.
Let our Kruger National Park shuttle service help insure that your trip to the Park begins and finishes peacefully, free from stress and worries leaving you with nothing but fond memories.
Use our Kruger National Park shuttle service, Door to Door private car service, transportation services and airport shuttle to all your outlying destinations.
Looking for a Kruger National Park shuttle service?
Airport Shuttle Johannesburg attracts people who value punctuality, good service, safe driving and being generally pleasant.
You deserve this type of service every day and forever.
We will be honored to be of service to you in serving your Kruger National Park transportation needs.
Match your important travel plans with a transportation service you can rely on 100%.
Do yourself the favour you deserve and begin a lifelong "service relationship" with Airport Shuttle Johannesburg by making your booking now.
Once you are convinced of our unique service levels, kindly tell your friends and family too.
Why Book Your Airport Shuttle Early?
You will have peace of mind knowing that your important airport shuttle arrangements are booked.


Leaving out this critically important part of your travel plans is like "spinning the dice" on the success of your upcoming trip.


All airport shuttle services receive last minute calls from "short-notice" travelers looking for an immediate ride to the airport. Unfortunately, many of them have to be told - "No".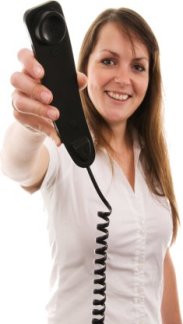 Why set yourself up for dissapointment?
Guarantee Your Booking
Make The Call
073 834 1340