Roodepoort Shuttle Service?
Roodepoort Shuttle Service / Johannesburg.
Airport Shuttle Johannesburg
for transportation to:
O.R Tambo
Lanseria Airport
Gautrain Station
Door to Door
Places of Interest

Book Online



073 834 1340




---
Finding The Cheapest Hotels,
Just Got A Whole Lot Easier!



Do you book your transportation without a worry in the world?

Travel Tip Saving money on your trip is important so take advantage of frequent-flyer miles. Your miles can offer nothing if you do not use them.
The general lack of good service in the airport shuttle service industry is reflected in the number of times we get asked, "how can I be sure you will arrive on time"
Travel Tip When you are traveling, it is great to have your name and address on all of your items. This will prevent your items from becoming lost and someone not knowing who they belong to.
Who can blame them, "once bitten by lmousine services - twice shy"
The calls we get from stranded travellers requesting instant airport transportation are quite common indeed.
Travel Tip When you arrive at your destination regardless of if it is overseas or within the country you live in, one of the best places for information is at a local tourism office or at your hotel's concierge. Ask for the clerk's recommendations or suggestions as they are native to the area and will have helpful tips to make your trip more pleasant.
One distraught farther called from out of town to get help for his young son who was stranded at Lanseria Airport because of his shuttle service not showing up.
Don't let this happen to you, Airport Shuttle Johannesburg will always be at least 15 minutes early and eager to help with your luggage.
Travel Tip Depending on your destination, consider purchasing toiletries when you arrive. This lessens the amount you must pack and may save you money if you have fewer bags to check with an airline.
Let us insure that your trip begins and finishes peacefully, free from stress and worries leaving you with nothing but fond memories.
Use our Roodepoort shuttle service Door to Door private car service, transportation services and airport shuttle
Travel Tip Health and safety are most important when traveling internationally. Contaminated food and water can make you very sick.
To...
OR Tambo International Airport
Lanseria Airport

Gautrain Station

Johannesburg Stations

Door to Door

Places of interest
Travel Tip When traveling by plane you should bring a light jacket with you if you get chilly easily. Airplanes are typically somewhat cool and often have fans blowing air for greater circulation which can make them feel even cooler.
Looking for an airport limo service in the Roodepoort area?
Travel Tip If you are staying at a hotel on your next trip, use the complimentary toiletry products. Most hotels will offer you a travel size bottle of shampoo and conditioner.
Our Roodepoort shuttle service attracts people who value punctuality, good service, safe driving.
You deserve this type of service every day, in fact...forever.
Travel Tip Always make sure you have someone looking after your home while you are traveling. You need to also make sure you leave all of your contact information with them in case of emergency.
Our Roodepoort shuttle service takes great pride in serving your transportation needs.
Travel Tip Make sure you properly stretch if you are going to be doing much walking or vigorous activities while traveling on vacation. You also will want to stretch after you have had a long flight, bus ride, or car trip.
Match your important travel plans with a transportation service you can rely on 100%.
Do yourself the favour you deserve and begin a lifelong "service relationship" with our Roodepoort shuttle service by making your booking now.
Travel Tip Before you travel, put together an entertainment pack for any children traveling with you. Taking a bag full of things to entertain each child, such as reading books, comics, puzzles, portable DVD players, coloring books and handheld game consoles, will stop children getting bored and causing trouble during the journey.
When you have experienced our unique shuttle service levels, please don't be shy to let your friends and family know too.
Our Roodepoort shuttle service will wait on you not the other way around!
Why Book Your Airport Shuttle Early?
You will have peace of mind knowing that your important airport shuttle arrangements are booked.


Leaving out this critically important part of your travel plans is like "spinning the dice" on the success of your upcoming trip.


All airport shuttle services receive last minute calls from "short-notice" travelers looking for an immediate ride to the airport. Unfortunately, many of them have to be told - "No".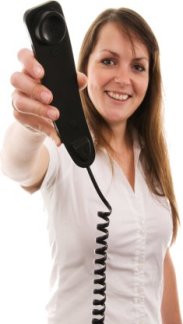 Why set yourself up for dissapointment?
Guarantee Your Booking
Make The Call
073 834 1340