Eastgate Shuttle Service
Eastgate shuttle service / Johannesburg.
Airport Shuttle Johannesburg
for transportation to:
O.R Tambo
Lanseria Airport
Gautrain Station
Door to Door
Places of Interest

Book Online



073 834 1340




---
Finding The Cheapest Hotels,
Just Got A Whole Lot Easier!



Imagine knowing that a dependable airport shuttle is a phone call away.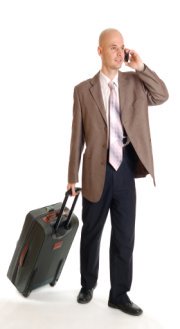 My dad was one of "those" who always taught me to "Measure Twice, Cut Once". The same goes with your travel plans.

Don't base the success of your entire trip on accepting any old "cheap ride to the airport"



Travel Tip When traveling in London, bring an A to Z(ed) guide. An A-Z includes detailed maps of the entire city, including nderground stops.

If things go wrong there wont be time to make the flight a second time. If that happens see what your "cheap ride to the airport" actually cost you.

Travel Tip To keep dirty clothing separate from clean clothing while you're traveling, pack a lightweight drawstring bag. Store clothing in the bag as it becomes soiled.

When you have a reliable airport shuttle, your travel plans are a smooth success of happy memories.

Traffic congestion, airport parking and the walk back to the airport terminal ground transportation can all be avoided with one call.

Relax and enjoy the ride with our personal and private door to door airport transportation.

Travel Tip Keep your documents safe when traveling. Before you leave on a trip, scan all of your documents onto your computer.

On arrival at the airport you will never be surprised with unscrupulous pricing surcharges. You get an all inclusive flat fee up front.

Let us insure that your trip begins and finishes peacefully, free from stress and worries leaving you with nothing but fond memories.

Use our Eastgate shuttle service, Door to Door private car service, transportation services and airport shuttle

To...

OR Tambo International Airport
Lanseria Airport

Gautrain Station

Johannesburg Stations

Door to Door

Places of interest

Looking for an airport limo service in the Eastgate area?
Airport Shuttle Johannesburg attracts people who value punctuality, good service, safe driving and being generally pleasant.

You deserve this type of service every day and forever.

Travel Tip When traveling by air, stay as close as possible to your departure gate, especially as your boarding time approaches. This is also true if your flight is delayed.

We will be honored to be of service to you in fulfilling your Eastgate shuttle service transportation needs.

Match your important travel plans with a transportation service you can rely on 100%.

Once you are convinced of our unique service levels, kindly tell your friends and family too.
Why Book Your Airport Shuttle Early?
You will have peace of mind knowing that your important airport shuttle arrangements are booked.


Leaving out this critically important part of your travel plans is like "spinning the dice" on the success of your upcoming trip.


All airport shuttle services receive last minute calls from "short-notice" travelers looking for an immediate ride to the airport. Unfortunately, many of them have to be told - "No".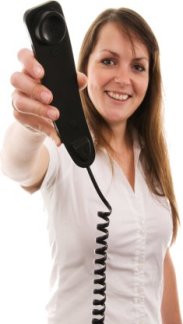 Why set yourself up for dissapointment?
Guarantee Your Booking
Make The Call
073 834 1340

Travel Tips
Make sure you are aware of the local conditions and laws. When in a foreign country, you have to abide by its laws.

Avoid being targeted by criminals when in a foreign country.

Don't wear conspicuous clothing and jewelry and refrain from carrying large sums of money.

Watch your luggage like a hawk and never accept packages from strangers no matter how believable their story.

Travel Tip When you are traveling overseas or even to Mexico make sure that you stick to drinking bottled water or water that has been boiled. Keep in mind that it may be dangerous to drink the water in the country you are traveling to.