Alberton Shuttle Service


Airport Shuttle Johannesburg now offers an Alberton Shuttle Service.
Airport Shuttle Johannesburg
for transportation to:
O.R Tambo
Lanseria Airport
Gautrain Station
Door to Door
Places of Interest

Book Online



073 834 1340




---
Finding The Cheapest Hotels,
Just Got A Whole Lot Easier!

Alberton Travellers, Are you looking for dependable transportation?
Airport Shuttle Johannesburg is happy to help you make your travel arrangements a resounding success..
Travel Tip When travel plans take you to active outdoor adventures, remember to pack simple things like hair ties. These items are not always available in remote locations, particularly in foreign countries.
Travellers who have "been there and bought the T-shirt" know how important it is that everything go as smoothly as possible.
That is the reason for making sure you use people and services who not only value your business but who treat your travel plans as though they were their own.
Travel Tip If you are going to be packing your shoes in the same bags as your clothing it is a good idea to put them in a plastic bag and put some air fresheners in that bag. This will protect your clothing from dirt or odors that your shoes may have.
Your travel plans are critically important, so don't entrust them to "just anyone"!
You only have "one shot" at selecting your shuttle service. If you opt for a "cheap ride to the airport", don't be surprised when you receive nothing but dissapointment in return.
Travel Tip Once you have decided and chosen a trip and the day has come for you to start packing, take a few minutes to make a packing list and gather your thoughts. This way, you have a tangible list that you can cross things off of as you start to compile your items to pack and run less of a risk of forgetting something.
Our Alberton Shuttle Service will insure that your trip begins and finishes peacefully, free from stress and worries leaving you with nothing but fond memories.
To...
OR Tambo International Airport
Lanseria Airport

Gautrain Station

Johannesburg Stations

Door to Door

Places of interest

Looking for an airport limo service in the Alberton area?
Airport Shuttle Johannesburg attracts people who value punctuality, good service, safe driving and being generally pleasant.

You deserve this type of service every day and forever.

Travel Tip Always check airport websites before going on a trip. You will learn about security rules and requirements.

Once convinced of our unique service levels, please share the Alberton Shuttle Service news with friends and family too.

Call For A Booking Now or Request A Quote so that you can relax and know your airport transportation needs are taken care of.
---
Why Book Your Airport Shuttle Early?
You will have peace of mind knowing that your important airport shuttle arrangements are booked.


Leaving out this critically important part of your travel plans is like "spinning the dice" on the success of your upcoming trip.


All airport shuttle services receive last minute calls from "short-notice" travelers looking for an immediate ride to the airport. Unfortunately, many of them have to be told - "No".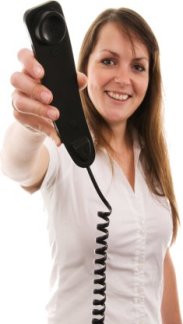 Why set yourself up for dissapointment?
Guarantee Your Booking
Make The Call
073 834 1340
The Pleasure Is Ours
Give us the opportunity of gaining your trust and confidence in serving your Alberton shuttle requirements.
Alberton travelers - Match your important travel plans with an airport shuttle company you can rely on 100%. Use our Alberton shuttle service
Do yourself the favour you deserve and begin a "service relationship" with Airport Shuttle Johannesburg by making your booking now.
Tracking Return Flight
Our airport limousine tracks your return flight to ensure you are not left waiting even one minute after disembarking.
No matter what the excuses given by the airport car service for arriving late (let's not even discuss the "not showing up" possibility) the bottom line is you have not received the service you paid for.
So, in all honesty why be bothered?
Travel Tip Make a list of all the phone numbers for your credit cards (sans credit card numbers) and e mail this document to yourself so that you can access it and cancel your credit cards if they are stolen. Be sure that your cell phone is equipped with international service so that you can make this call quickly and easily if need be.