Rosebank Shuttle Service
Rosebank Shuttle Service / Johannesburg. Your airport

Airport Shuttle Johannesburg
for transportation to:
O.R Tambo
Lanseria Airport
Gautrain Station
Door to Door
Places of Interest

Book Online



073 834 1340




---
Finding The Cheapest Hotels,
Just Got A Whole Lot Easier!

Is your airport limousine - decent or downright rude?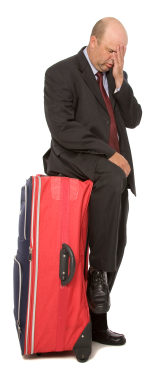 To spend time with someone who is good mannered, is a pleasure indeed.
It costs nothing to be decent to people, yet rewards you and your company handsomely.
Travel Tip Recreational travel can seem like a National Lampoon movie, but it doesn't have to be that way. Talk with your traveling companions and decide together where your destination will be, what you want to do when you get there, and how long you are staying.
How does this apply in the airport limousine service and what should be the norm?
The highest cause of stress for a client, is when the airport shuttle is late. It shows complete disrespect for your situation.
Travel Tip Check with maps and guides wherever you go. You never want to get lost in a place that you are unfamiliar with, especially if you are traveling through rural land.
Airport Shuttle Johannesburg is always 15 minutes early, not fifteen minutes after the agreed time as most airport shuttles operate.
Let us insure that your trip begins and finishes peacefully, free from stress and worries leaving you with nothing but fond memories.
Travel Tip When traveling by air, the airline flight attendants give snacks to the passengers. But did you know that they have other snacks that are free, but they are discouraged to offer them because the costs of the snacks are more? Once seated, open the airline magazine and take a look at what is offered on-board.
Use our Rosebank Door to Door private car service, transportation services and airport shuttle.
To...
OR Tambo International Airport
Lanseria Airport

Gautrain Station

Johannesburg Stations

Door to Door

Places of interest
Travel Tip Pack an A/V cable for your laptop. Get instant access to the online content from your laptop on the in-room television screen by plugging an audio/visual cord in to the TV jack.
Looking for an airport limo service in the Rosebank area?
Airport Shuttle Johannesburg attracts people who value punctuality, good service, safe driving and being generally pleasant.
Travel Tip Be sure that you know what you are eating. Foreign foods to your own could contain ingredients that you aren't aware of, and if you aren't sure of what you are eating, you could risk allergic reaction.
We will be honored to be of service to you in serving your Rosebank transportation needs.
Match your important travel plans with a transportation service you can rely on 100%.
Travel Tip Sometimes your idea of recreation travel is like playing spin the bottle. When the bottle lands, just jump in head first and drive.
Once you are convinced of our unique service levels, kindly tell your friends and family too.
Why Book Your Airport Shuttle Early?
You will have peace of mind knowing that your important airport shuttle arrangements are booked.


Leaving out this critically important part of your travel plans is like "spinning the dice" on the success of your upcoming trip.


All airport shuttle services receive last minute calls from "short-notice" travelers looking for an immediate ride to the airport. Unfortunately, many of them have to be told - "No".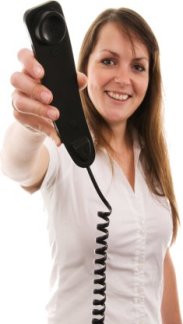 Why set yourself up for dissapointment?
Guarantee Your Booking
Make The Call
073 834 1340