Benoni Shuttle Service
Airport Shuttle Johannesburg
for transportation to:
O.R Tambo
Lanseria Airport
Gautrain Station
Door to Door
Places of Interest

Book Online



073 834 1340




---
Finding The Cheapest Hotels,
Just Got A Whole Lot Easier!


You've tried the rest now try the best Benoni shuttle service.
Are you tired of being treated as if you're being done a favour, after having paid for the service you deserve?
I ask you, with tears in my eyes, "how is it that these people are still in business?"
A client recently told me his airport shuttle which he had booked was late at OR Tambo Airport. He was asked to wait 15 minutes for some other passenger.
Travel Tip How long will you be traveling? If longer than a month, make arrangements with the cable, phone and other companies. Do not pay more than you absolutely have to, and also remember to make arrangements with anyone that provides services to your household such as the gardener, pool person, etc.
When 15 minutes became one and half hours and the driver insisting, "it would only be another 15 minutes", he decided to call management.
That proved fruitless, as the "management" informed him that they were "fully" booked (no doubt overbooked) and could only suggest he wait.
Looking for an airport shuttle who takes pride in being a part of your important travel arrangements?
Airport Shuttle Johannesburg treats your travel arrangements as if they were our very own.
Travel Tip To make sure your trip is fun for the whole group, let everyone pick out an activity. Give one person a chance to go shopping, and let another spend some quality time at the whole pool.
We would really consider it a privelage to be of service to you in helping to make your travel plans a success.
Allow our Benoni shuttle service to gain your trust and confidence
Let us insure that your trip begins and finishes peacefully, free from stress and worries leaving you with nothing but fond memories.
Our Benoni shuttle service offers - Door to Door private car service, general transportation services or airport shuttle...
To...
OR Tambo International Airport
Lanseria Airport

Gautrain Station

Johannesburg Stations

Door to Door

Places of interest
Looking for an airport limo service in the Benoni area?

Airport Shuttle Johannesburg now offer a Benoni shuttle service as well. We attract people who value punctuality, good service and safe driving
Travel Tip You can download an airport map before your trip and review it before you get to the airport if you are not familiar. This can be a lifesaver if you are running late for some reason and need to get to your gate to catch a flight to or from your destination.
Make sure you choose a reliable airport limo service
In the past when you booked airport transportation with a limousine service, did they pitch up on time?
Travel Tip Travelers with disabilities are encouraged to seek out the Consular Affairs official website to find a wealth of free, official publications filled with timely information regarding traveling abroad with a disability. It's a good idea to check this website frequently to get the most recent and accurate information regarding accessible travel.
Or did they arrive late, then had to drive like a "bat out of hell" to make up for lost time?
Why Book Your Airport Shuttle Early?
You will have peace of mind knowing that your important airport shuttle arrangements are booked.


Leaving out this critically important part of your travel plans is like "spinning the dice" on the success of your upcoming trip.


All airport shuttle services receive last minute calls from "short-notice" travelers looking for an immediate ride to the airport. Unfortunately, many of them have to be told - "No".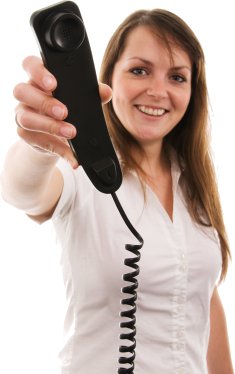 Why set yourself up for dissapointment?
Guarantee Your Booking
Make The Call
073 834 1340