Durban Shuttle Service
Durban Shuttle Service / Kwa-Zulu Natal
Airport Shuttle Johannesburg
for transportation to:
O.R Tambo
Lanseria Airport
Gautrain Station
Door to Door
Places of Interest

Book Online



073 834 1340




---
Finding The Cheapest Hotels,
Just Got A Whole Lot Easier!
Airport Shuttle You Can Trust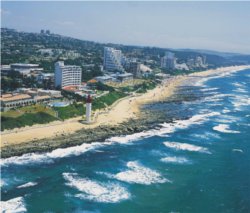 Shuttle Service to Durban.
it's that time of the year again, when the skies are blue, the sea warm and inviting, and the sand sparkles golden and feels soft underfoot.
So you suddenly got the urge to have beach sand between your toes? Hey, whatever floats your boat. Thats what Airport Shuttle Johannesburg is here for, we help make dreams come true!
Whether your trip to Durban is for business or pleasure, you must be assured that the shuttle service you choose is reliable while maintaining high standards of safe and responsible driving.
Call our Durban shuttle service now and within a day you could have beach sand between your toes and in amongst all your "pink" bits too (Eeinaah). Just be sure to protect yourself from the harsh Durban sun and dont swim too far out, you're probably not the "spring chicken" you used to be - so take care.
Durban is an exciting city in which to play, shop, experience the nightlife and to relax. Sail, swim, run, and play tennis or alternatively stroll along the sun-drenched beaches watching the world go by. Durban the Playground of the Zulu Kingdom has loads of entertainment on the go.
The heat and humidity in Durban from January to March can be a "show-stopper of note". During this time it is not uncommon for the cows to give off mostly evaporated milk and many of the chickens lay hard boiled eggs! :>)
Let us insure that your Durban trip begins and finishes peacefully, free from stress and worries leaving you with nothing but fond memories.
Use our Durban Door to Door private car service, transportation services and airport shuttle to all your outlying destinations.
Do you need a Durban Shuttle Service?
Airport Shuttle Johannesburg attracts people who value punctuality, good service, safe driving and being generally pleasant.
Our Durban shuttle service enjoys playing an important part in helping create happy memories from a successful trip.
Match your important travel plans with a transportation service you can rely on 100%.
Do yourself the favour you deserve and begin a lifelong "service-relationship" with Airport Shuttle Johannesburg by making your booking now.
Once you are convinced of our unique service levels, kindly tell your friends and family too.
Why Book Your Airport Shuttle Early?
You will have peace of mind knowing that your important airport shuttle arrangements are booked.


Leaving out this critically important part of your travel plans is like "spinning the dice" on the success of your upcoming trip.


All airport shuttle services receive last minute calls from "short-notice" travelers looking for an immediate ride to the airport. Unfortunately, many of them have to be told - "No".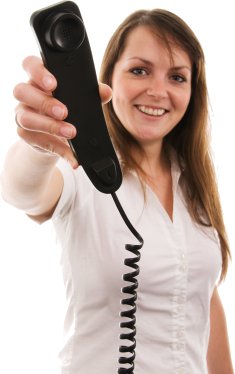 Why set yourself up for dissapointment?
Guarantee Your Booking
Make The Call
073 834 1340