Germiston Shuttle Service
Germiston Shuttle Service / Johannesburg.
Airport Shuttle Johannesburg
for transportation to:
O.R Tambo
Lanseria Airport
Gautrain Station
Door to Door
Places of Interest

Book Online



073 834 1340




---
Finding The Cheapest Hotels,
Just Got A Whole Lot Easier!
Airport Shuttle You Can Trust


Are you lookking for an airport transportation service you can depend uopon?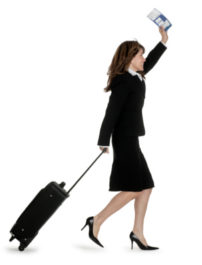 Travel is always promoted as a deserved break from the normal routines of your day to day grind.
Travel Tip If you plan to stay at a destination where it rains most of the time, pack a small, compact umbrella in your luggage. Most hotels do not offer umbrellas, and in major tourist spots you will pay as much as five times the normal price for even a small, flimsy umbrella.
Why add uneccessary stress on day one of your trip by using unreliable airport limo services that show up late or not at all.
Thing is, with so many of these shuttle services offering a "cheap ride to the airport", many unsuspecting travellers reaise too late that the only thing they deliver on is "dissapointment".
Travel Tip Plan your trip early and use the time to sign up for newsletters from hotels, car rentals and airlines. Use a junk email account to handle the potential clutter but take advantage of any specials that might come your way.
Should you have been one of these unfortunate customers perhaps now is the time to turn over a new leaf and enjoy the service excellence in the hands of Airport Shuttle Johannesburg.
Travel Tip To get better tasting hotel coffee, use ice cubes! Hotel ice machines use filtered water, and gathering up a cup of cubes at night will give you melted filtered water to use when making your coffee in the morning. Filtered water runs much more smoothly through a coffee machine, giving you a significantly tastier cup of joe.
The saying, "Better late than never", has no place in the punctual, reliable and safe Germiston shuttle service we offer.
Experience has taught us that the only way to control most of the unexpected variables that travel plans can throw at you is to not overbook and to always arrive early.
Travel Tip Traveling across the globe is a privilege and exciting experience but it can be a little uncomfortable if you happen to drink the local water and get sick. Your system may not be ready for the microbes and mineral deposits that other countries may have in their local water.
Let us insure that your trip begins and finishes peacefully, free from stress and worries leaving you with nothing but fond memories.
Use our Germiston Door to Door, private car service, transportation services and airport shuttle.
To...
OR Tambo International Airport
Lanseria Airport

Gautrain Station

Johannesburg Stations

Door to Door

Places of interest
Travel Tip Minimize your clothes pile when you are packing for a trip. You should easily be able to pack a week of clothes for your travels.
Why Book Your Airport Shuttle Early?
You will have peace of mind knowing that your important airport shuttle arrangements are booked.


Leaving out this critically important part of your travel plans is like "spinning the dice" on the success of your upcoming trip.


All airport shuttle services receive last minute calls from "short-notice" travelers looking for an immediate ride to the airport. Unfortunately, many of them have to be told - "No".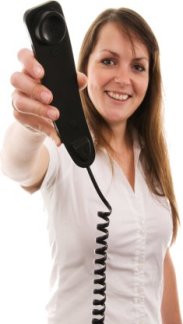 Why set yourself up for dissapointment?
Guarantee Your Booking
Make The Call
073 834 1340