Bloemfontein Shuttle Service
Bloemfontein Shuttle Service / Free State
Airport Shuttle Johannesburg
for transportation to:
O.R Tambo
Lanseria Airport
Gautrain Station
Door to Door
Places of Interest

Book Online



073 834 1340




---
Finding The Cheapest Hotels,
Just Got A Whole Lot Easier!
Airport Shuttle You Can Trust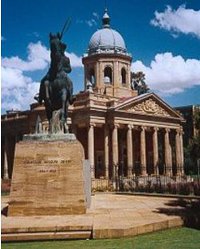 Are you looking for a reliable and safe shuttle service to the "Fountain of Flowers"? Perhaps you would like to see Bloemfontein, also known as the "City of Roses" during the annual Rose Festival?
Whether your trip to Bloemfontein is for business or pleasure, you must be assured that the shuttle service you choose is reliable while maintaining high standards of safe and responsible driving.
Airport Shuttle Johannesburg uses highly qualified drivers who always arrive early, and are possibly a little over enthusiastic about insuring you arrive in Bloemfontein on time, fully relaxed and stress free.
With this in mind you will appreciate that all of Airport Shuttle Johannesburg's vehichles are air conditioned for your comfort.
Allow your mind to drift back for a moment, to those tough pioneers who braved this trip at speeds varying between 8km to 15km per day, via ox-wagon across the open savannahs. Their "air conditioning" was at best, an unwelcome breeze of hot air. Ox wagon pioneers were troubled by flys, the relentless heat and not to mention the dust, kicked up from the hooves of the oxen pulling the wagon.
Spare them a thought, as you recline in the comfort of our modern, safe, air conditioned vehicles travelling at the local speed limits, varying between 60 to 120 kms per hour - over smooth tarred roads while sipping chilled mineral water.
Sounds almost too good to be true. Airport Shuttle Johannesburg shares your passion and enthusiasm for travel and understands that punctuality, reliability and common decency are vital aspects of helping to make your travel plans a resounding success.
Let us insure that your trip to Bloemfontein begins and finishes peacefully, free from stress and worries leaving you with nothing but fond memories.
Use our Bloemfontein shuttle service, Door to Door private car service, transportation services and airport shuttle for all your outlying destinations.
Looking for a Bloemfontein shuttle service
Airport Shuttle Johannesburg attracts people who value punctuality, good service, safe driving and being generally pleasant.
We will be honored to be of service to you in serving your Bloemfontein transportation needs.
Match your important travel plans with a transportation service you can rely on 100%.
Do yourself the favour you deserve and begin a lifelong "service relationship" with Airport Shuttle Johannesburg by making your booking now.
Once you are convinced of our unique service levels, kindly tell your friends and family too.




Why Book Your Airport Shuttle Early?
You will have peace of mind knowing that your important airport shuttle arrangements are booked.


Leaving out this critically important part of your travel plans is like "spinning the dice" on the success of your upcoming trip.


All airport shuttle services receive last minute calls from "short-notice" travelers looking for an immediate ride to the airport. Unfortunately, many of them have to be told - "No".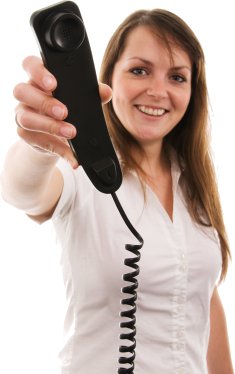 Why set yourself up for dissapointment?
Guarantee Your Booking
Make The Call
073 834 1340