Randburg Shuttle Service
Randburg Shuttle Service / Johannesburg.
Airport Shuttle Johannesburg
for transportation to:
O.R Tambo
Lanseria Airport
Gautrain Station
Door to Door
Places of Interest

Book Online



073 834 1340




---
Finding The Cheapest Hotels,
Just Got A Whole Lot Easier!
Does your aiport transportation arrive early?



It makes sense to outsource certain things to professionals offering those services.
Travel Tip Set a regular check-in schedule while you are traveling. Be sure that someone at home is expecting e-mails, phone calls, faxes and so on from you on a regular basis.
You get to achieve more in less time which is a win win situation.
Why then do certain "professionals" have the audacity to assume their time more valuble than yours?
Travel Tip When you are packing, try to develop a system that facilitates where each of your items will be stored. This will help you to pack in an efficient manner so that you can reduce the stress of getting ready and save valuable time.
Airport limousine services are one such example.
Many folk have been left waiting way past their paid for, and booked reservation time. Never mind mentioning those whose airport limo never arrived.
Travel Tip Bring Ziploc bags for your liquids and toiletries to minimize time in airport security lines. Bring a few extra in case companions have forgotten theirs or yours have torn.
Using our Randburg shuttle service is like turning the clock back to a time when commitments meant something.
Our reputation for punctuality, reliablility and safe driving have stood us in good stead in this ailing economy.
Travel Tip Tell your friends and family where you're going. While kidnapping Americans seems like an idea out of a movie plot, it may also be possible that you run into accidents or medical situations that require you stay in a country longer than expected.
Call us, we'll be there...early.
Let us insure that your trip begins and finishes peacefully, free from stress and worries leaving you with nothing but fond memories.
Travel Tip When traveling in Europe, walk! Many European cities are mediumer and more pedestrian friendlier than their American counterparts. Walking through a city will let you experience more and allow you to stop and discover interesting places along your route.
Use our Randburg shuttle service, Door to Door private car service, transportation services and airport shuttle...
To...
OR Tambo International Airport
Lanseria Airport

Gautrain Station

Johannesburg Stations

Door to Door

Places of interest

Looking for an airport limo service in the Randburg area?

Our Randburg shuttle service attracts people who value punctuality, good service, safe driving and being generally pleasant.

Travel Tip Perform a bag check before you leave your house to avoid any scenes at the security gate. You will want to take out anything with a sharp point.

You deserve this type of service every day and forever.

We will be honored to be of service to you in serving your Randburg transportation needs.

Match your important travel plans with a transportation service you can rely on 100%.

Once you are convinced of our unique service levels, kindly tell your friends and family too.
Why Book Your Airport Shuttle Early?
You will have peace of mind knowing that your important airport shuttle arrangements are booked.


Leaving out this critically important part of your travel plans is like "spinning the dice" on the success of your upcoming trip.


All airport shuttle services receive last minute calls from "short-notice" travelers looking for an immediate ride to the airport. Unfortunately, many of them have to be told - "No".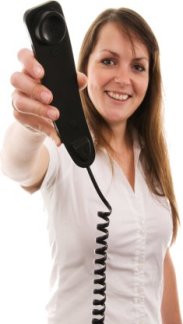 Why set yourself up for dissapointment?
Guarantee Your Booking
Make The Call
073 834 1340